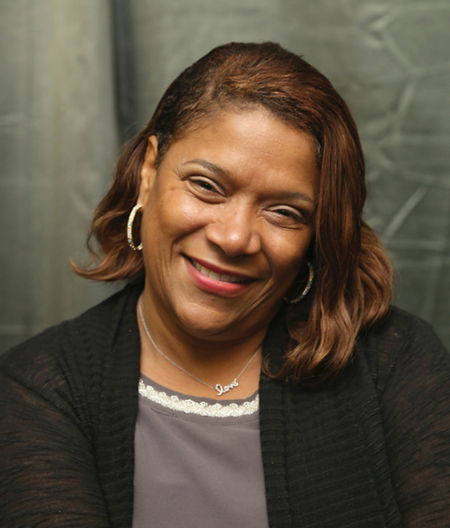 Dr. Cheryl White
CEO/President
Dr. Cheryl White has years of non-profit experience working with ex-offenders and the homeless in developing them to pursue their dreams of entrepreneurship. She is a passionate advocate for social change for these disenfranchised groups. Since 2011, she has worked with thousands of ex-offenders and homeless men and women, teaching them Thinking for Change and Accountability/Responsibility skills. Cheryl is an accomplished Entrepreneur and Senior Executive with more than 25 years of experience providing strategic and operational consultancy services, coaching and life skills, conflict resolution, and nonprofit leadership. As a scholar, she earned her Doctor of Education in Organizational Leadership and Conflict Resolution from Nova Southeastern University in Davie, Florida. She holds a master's degree in Situational Leadership and a Bachelor's in Communication-Mass Media, from the same university.
Additionally, Cheryl is a Certified Florida Supreme Circuit Court Family Mediator and a Vice-President of CID/UNESCO (Hallandale). Dr. White has been a Keynote speaker for the Federal Correctional Institution, Miami; the United States Citizenship and Immigration Services (USCIS); The State of State Address—Senator Daphne Campbell. She is a former active member and Secretary of the Kiwanis Club Dania Beach, a former active member of the Chambers of Commerce in Miami and Hallandale, current member of the Dania Beach Chambers, a former Guardian ad Litem, and author of the book, "There Will Always Be Another Day."
She is an expert in the field of reentry, working with organizations such as, Dismas Charities, Inc.(educating ex-offenders on Thinking for a Change (T4C) — a program designed to end prison recidivism by the National Institute of Corrections; a member of the Broward County ReEntry Coalition, a member of the Broward Human Trafficking Coalition, a partner of The DHS Blue Campaign: Combating Human Trafficking; a partner of the Department of Children & Families Access and Refugee Services Programs; a partner of Miami C.O.R.E. (aiding communities during national disasters); and a member of the Jamaican Women of Florida.