We are committed to service!!!
FID offers individuals hope, purpose, and opportunity through our evidence-based training methods, as a guide for their professional development. Each staff member is dedicated to helping formerly incarcerated and under-resourced citizens with successful reintegration into society. In the last 2 years we have helped:
40 men received Leadership/Entrepreneurship training weekly at the Everglades Correctional Institution
53 participants secured employment opportunities
12 participants started small businesses
1,410 men via our support groups
1,206 women via our support groups
300 children via our YES program
80 parents with counseling and financial support
25 people with their GED's, 5 enrolled in college
30 families with housing assistance
750 families with food, care packages and toys for Christmas
Our Mission
To equip and transform under-served individuals and ex-offenders with programs, tools, and opportunities to start new lives through entrepreneurship.
Our Vision
Act as a developer, educator and catalyst for disrupting the cycles of incarceration and poverty in our communities. We help the under-resourced to open businesses toward self-sufficiency and a second chance.
History
Founded in 2011, Family In Distress, Inc. is a section 501(c) (3) of the IRS code. We have served over 9,200 men, women, and children who were homeless or formerly incarcerated; an annual average of 705 reentry and 603 homelessness. We provide education and information to raise the socio-economic development of communities.
We interact with governmental, faith-based and other community-based organizations to enhance programs, projects and services to those in need, by offering evidence-based programs, with a dedicated team of caring professionals, throughout the South Florida area as a leader in helping formerly incarcerated and under-served citizens successfully reintegrate into society.
FID will provide training, education, tools, and developmental skills needed to disrupt the cycles of incarceration and poverty. We will help the underserved population to begin creating businesses leading to self-sufficiency and a second chance.
Participants receiving HP computers donated through Reverse The Door
Dr. White is featured in picture 2 celebrating the moment with them.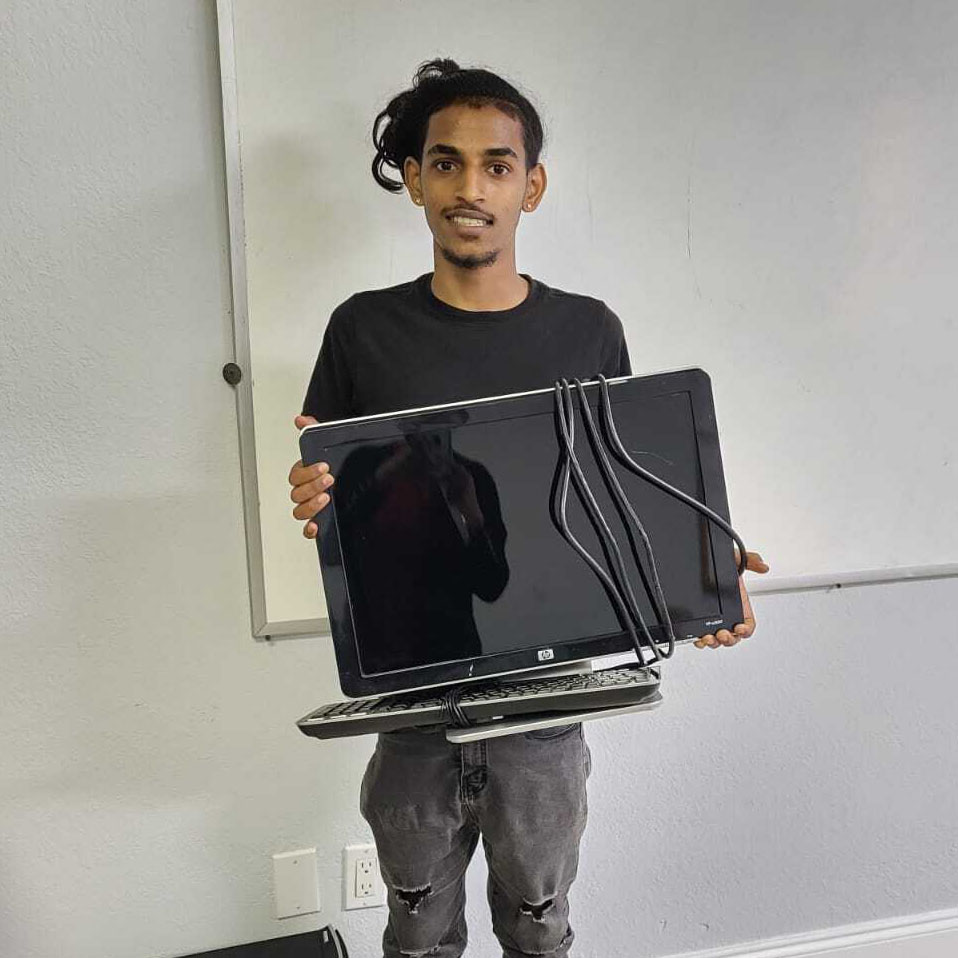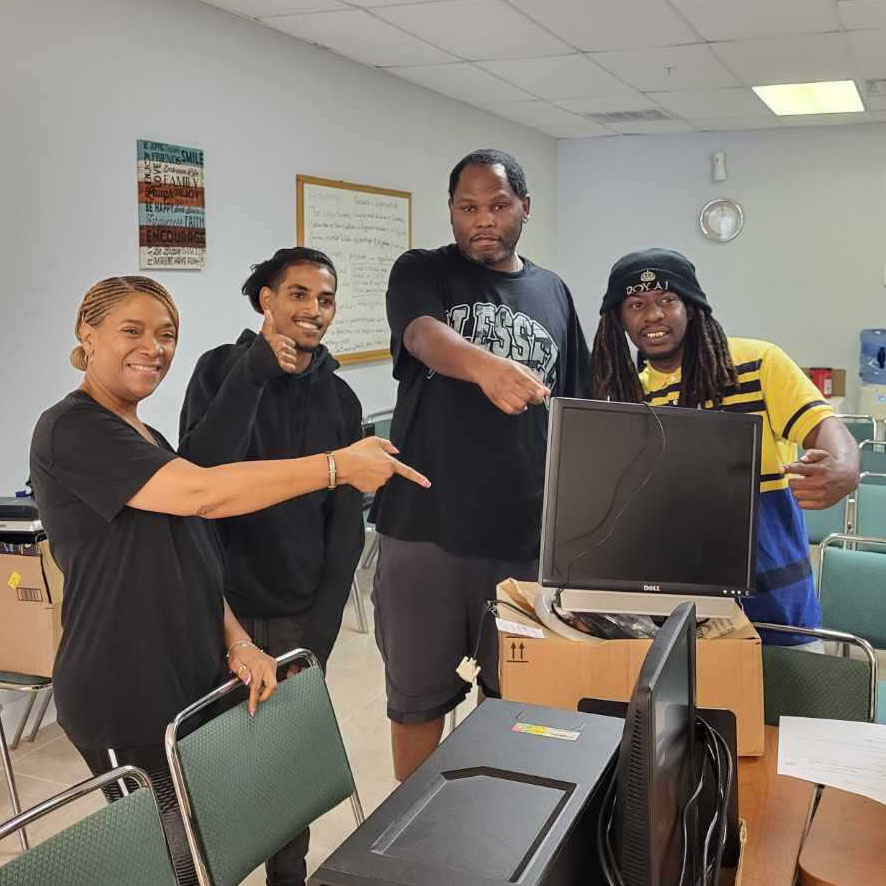 Who is Dr. White?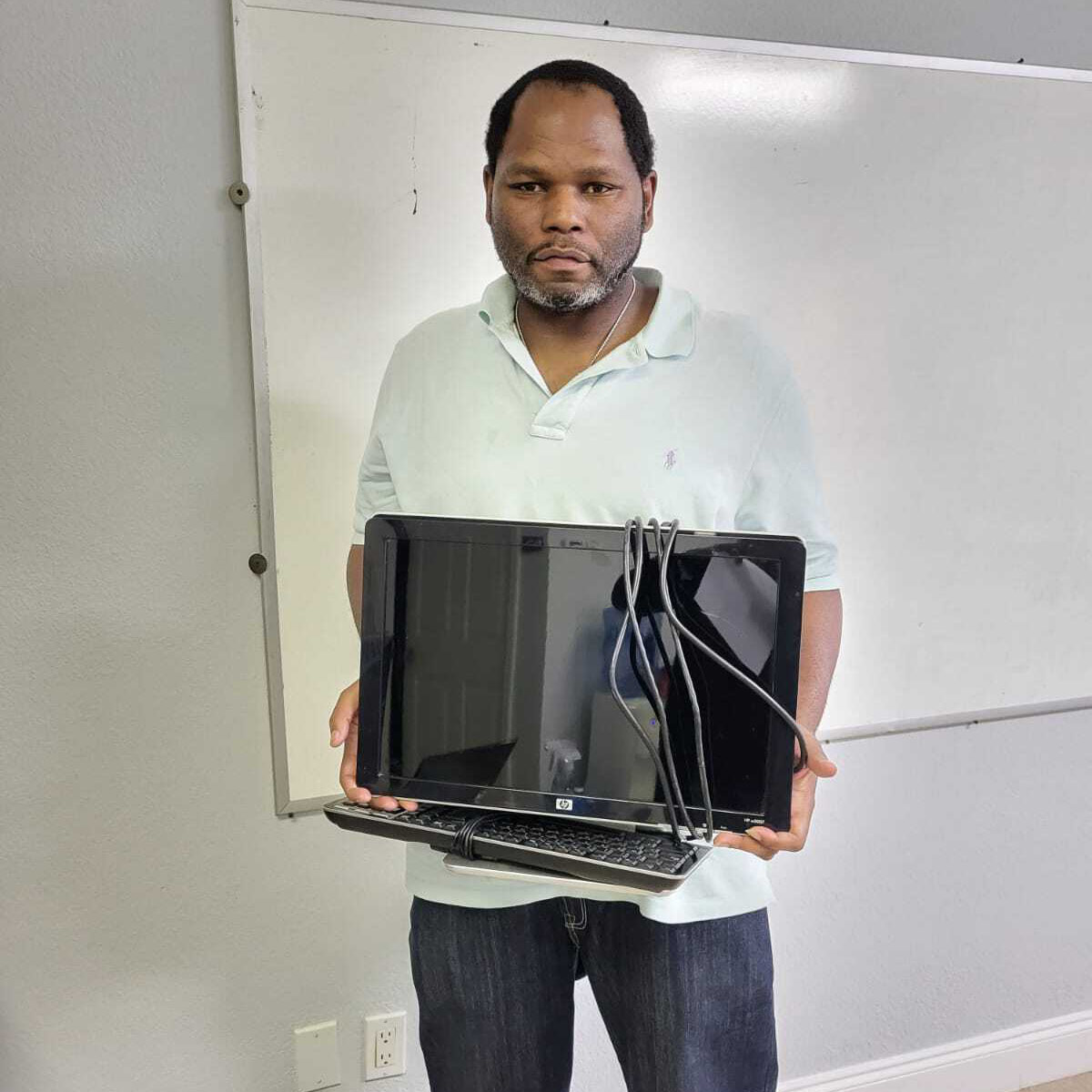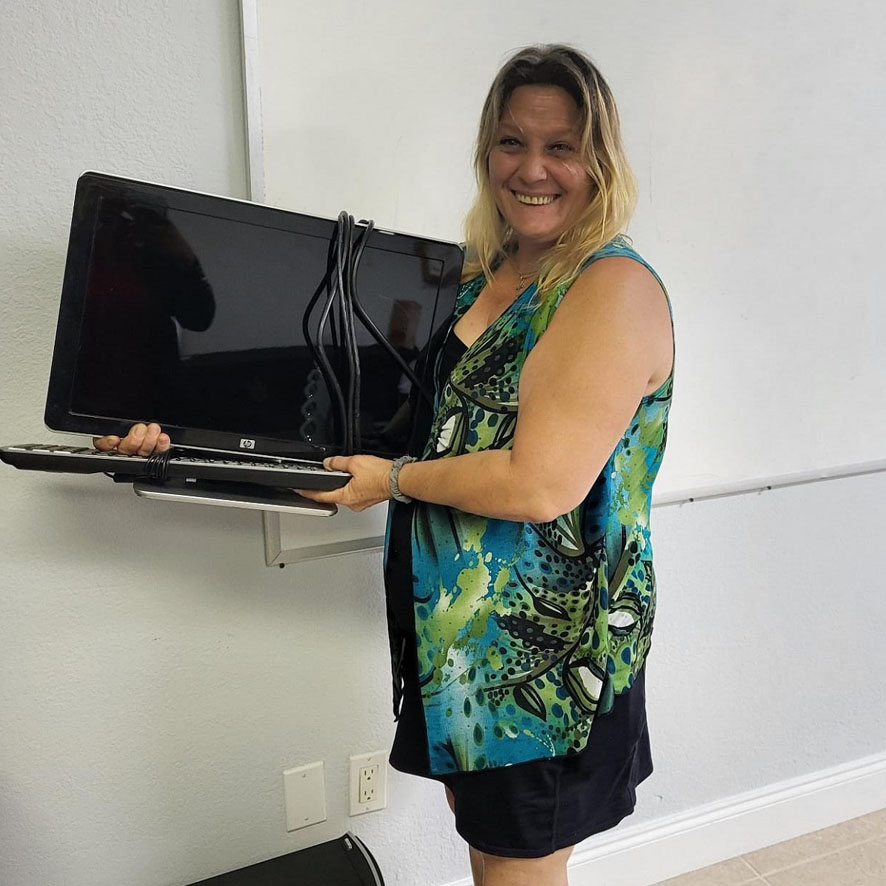 We Work Closely With