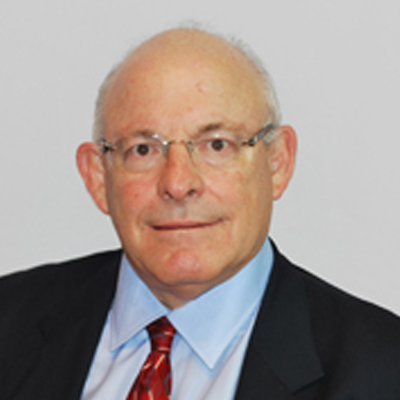 Paul Lester
Advisor
Paul Lester obtained his Bachelor of Arts Degree with highest honors (history major) and earned admission to Phi Beta Kappa from the University of Rochester, Rochester, New York, in 1971. Mr. Lester was the captain of his college wrestling team, among other college activities. He obtained his Juris Doctor Degree from the University of Pennsylvania Law School in 1974 and was admitted to the Pennsylvania Bar in 1974, the District of Columbia Bar and the Florida Bar in 1975, and the Massachusetts Bar in 2003. From 1974 to 1977, Mr. Lester was a Staff Attorney and then Assistant to the Director of the Bureau of Consumer Protection at the Federal Trade Commission in Washington, D.C. He returned to South Florida in February of 1977 and has been in private law practice since then in commercial transactions (real estate, corporate, municipal finance, banking, trade regulation, employment, franchising, and related commercial practice). He has worked at Greenberg Traurig, Broad and Cassel, and as Of Counsel to Adorno & Yoss, P.A., as well as two law firms in which he was a co-founder, most recently Fieldstone Lester Shear & Denberg, LLP (1992 – 2008). Mr. Lester, through Law Offices of Paul A. Lester, P.A., has been Of Counsel to Cole, Scott & Kissane, P.A., since 2011, and resides in the Miami Office.
From 1999 through 2008, Mr. Lester was a (co-founding) partner in Landmark Residential, which served as the sponsor and manager of approximately 11,000 multi-family units in Florida, Alabama, Georgia, Texas, and North Carolina, as well as being a co-venturer with Paramount Companies of Florida of approximately 5,000 condominium conversion units in Florida, Georgia, and South Carolina. Mr. Lester has published several articles in legal journals, was a national editor of the ABA Franchise Law Journal, and lectures at continuing legal education seminars. He was listed in the "Redbook" of nationally recognized Bond Counsel for over 30 years and is an approved title agent for Chicago Title Insurance Company; First American Title Insurance Company, and Old Republic Title Insurance Company (and Attorneys' Title Insurance Fund, Inc.) He has been rated AV by the Martindale-Hubbell Law Directory for over 30 years.
Mr. Lester is also active in banking. He was a founding Director, shareholder, and legal counsel to the Bank of Coral Gables, a local community Bank which was acquired by a private banking group. Mr. Lester is also involved with a variety of South Florida civic organizations. He formerly served on the Board of Directors of the Melissa Institute for The Prevention and Treatment Of Violence, and the Civil Rights Committee of the B'nai B'rith Anti-Defamation League. Since 1981, he has served as the Chairman of the Board of Directors of the Miami Northwest Express Track Club, Inc., a 501(c)(3) organization which has won several national youth age track competitions, and two of whose alumni, Bershawn (Batman) Jackson and Tiffany Ross, were 2008 Olympians in Beijing, China. Mr. Lester was also a Board Member of several community associations at the Deering Bay Community in Coral Gables, Florida, where he resides and served as a Trustee of the Florida Supreme Court Historical Society. Mr. Lester also played trombone for years in a 1940's "Big Band". Mr. Lester has been married to Lois Joy Lester for over 45 years and has two married daughters (who are both lawyers in South Florida) and three grandchildren who are in elementary school in South Florida (but who are not lawyers).