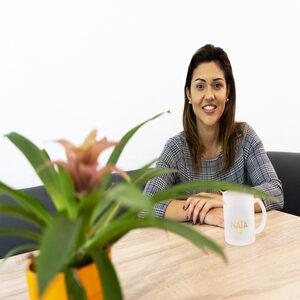 Ms. Natalia Lopez
Instructor
Ms. Lopez is the CEO and founder and president of INNATA,INC. From a very early age has been an advocate for those in need, she graduated from University of South Florida in 2010 with a degree in Biology.
This led her to the research industry. Natalia has over 10 years in the research industry helping those in need specifically improving health outcomes and quality of life.
In-nata was born in the darkest time of her life understanding that other individuals are also needing support when a crisis hits. In-nata is a non-profit organization whose main goal is to assist and support individuals going thru storms and chaos. In-nata is a revelation given from God, that allows challenges and experiences during different seasons of life to align with potential and purpose.
INNATA is a concept, strategy and service that provides safety and coaching to individuals. Our ultimate goal is to nourish and activate talents . We understand that talents cannot be activated unless individuals have stability in all areas of their life. We offer tools to help them gain their true essence in times of grief and distress. We have 2 branches: 1) Non Profit 3) Networking
Mission: To impact families, adults, head of households, children, teenagers to find their true essence and nature through capacitation in the following areas: emotional, mental, education, financial coaching with the goal to increase their socioeconomic possibilities.
Vision: Our vision for the year 2025 is to have various centers for capacitation in South America and North America, impacting positively quality of life to those who accept the challenge of evolving through Innata.
Rescue , support, talents, decreasing barriers in our generation