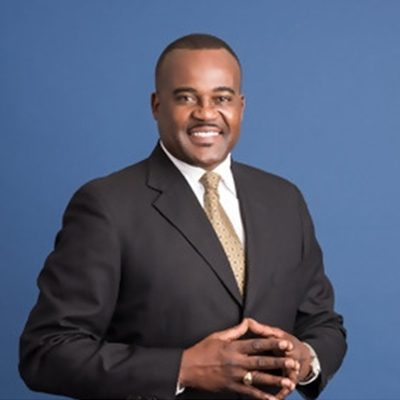 DeWayne K. Terry, Esq.
Advisor
I was born in Jacksonville, Florida. Following graduation from The Bolles School, I studied at Duke University where I received my Bachelor of Arts in Public Policy. After a brief professional sports career, I moved to South Florida to pursue my law degree at St. Thomas School of Law. I began my legal career in Miami–Dade County as an Assistant State Attorney under the leadership of the Honorable Katherine Fernandez Rundle. I continued my public service as Assistant Staff Counsel for the Florida Bar's Miami Office and later went on to work in the civil, criminal and family law divisions, earning a distinguished reputation as a skilled trial attorney in the South Florida legal community. In 2010, I joined Rubenstein Law where I went on to lead the firm's Personal Injury Protection Litigation Division.
As an athlete and avid sports enthusiast, I lettered in both football and track while at Duke University and was Co–Captain of the football team led by Head Coach Steve Spurrier. Subsequently, I enjoyed a brief free agent career with the Dallas Cowboys, Tampa Bay Buccaneers, and the Indianapolis Colts.
Outside of work, I am affiliated with The Miramar Optimist Club as a youth football Coach, The Sigma Alpha Chapter of Omega Psi Phi Fraternity Inc. and Offspring Masonic Lodge #252. I am a member of Greater St Paul AME Church located in Coconut Grove, Florida. I am a longtime supporter of the Miami/Bahamas Goombay Festival. While not working or volunteering, I enjoy music, singing, traveling, and family.